Cummins Generators.
We Power Your Life.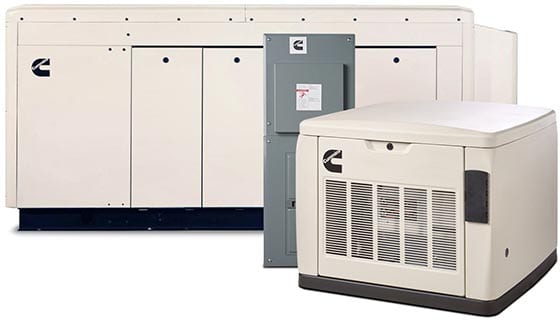 Reliable Generators That Work for You
Power outages can happen at any time. You may be able to prepare for an approaching storm, but sometimes you can't anticipate when the electricity will go down. Standby generators from E.E.S. will keep your life from being interrupted by an unexpected power outage. We sell, install, repair, and service a wide range of models from Cummins.
Home Generators
Power outages can cause big headaches for modern families. Home generators give you a backup power supply for cooking, electronics, air conditioning, and other conveniences.
Light Commercial Generators
Don't stop working just because the power's out. Our light commercial generators keep the lights on, computers running, and assembly lines moving.
Farm Generators
Protect your poultry, livestock, and crops even when there's no electricity. Farm generators create power so you can protect your farm and your livelihood.
RV Generators
Travel in comfort wherever you go. RV generators let you take your camper or motorhome anywhere you want without worrying about electrical hookups.
Our Best-Selling Generator
The Cummins RS20 is our best-selling generator. It gives you quality, durability, and capacity in a quiet, efficient package. Call today to see if this is the right model for your residential or light commercial needs!