Generator Repairs, Parts, & Service for All Makes & Models
You purchased a standby generator because you needed power no matter what the conditions are. If your backup doesn't kick on like it should, you need help—and fast. E.E.S. is here to keep the power to your home, business, farm, or RV running without interruption with our generator repair services. We work on all makes and models.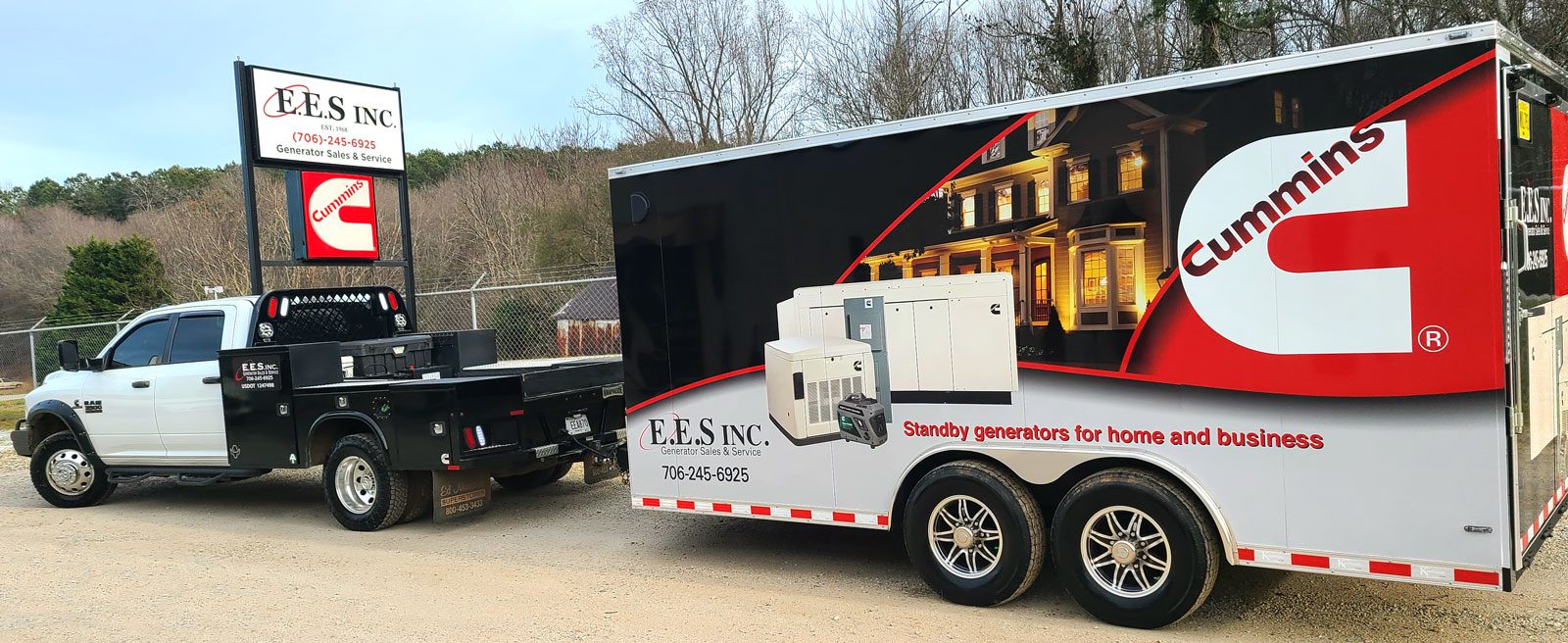 Generator Repairs
Don't take chances when your generator goes down. E.E.S. has you covered. We have Cummins Certified Technicians and State Licensed Electrical Contractors on staff who have the experience to deal with all types of generator problems. We'll come to you for repairs on your home, light commercial, or ag generator. Bring your RV generator to us for in-shop repairs.
Generator Parts
With over 50 years of experience, we know just what generator parts and accessories are needed to fix your unit. We keep an impressive supply of hard-to-find parts right here at our Royston, GA headquarters. If we don't have the exact part we need, we know where to find it.
Generator Service
Keep your power supply at the ready with E.E.S.'s annual generator service package. Prices and exact services performed vary by unit size, but generally include the following:
Start up
Oil change
Battery check
Oil & fuel filter change
Coolant check